XIAMEN IGO INDUSTRIAL TRADE CO., LTD.
Name:Bosan
Department:Sales Dept
Position:Manager
E-Mail:info@igobags.com
TEL:+86 592 5337198
Fax:+86 592 5337121
Address:16D Tower B, Zhongxin Plaza, No.31 North Hubin Road, Xiamen, 361012, China
Biodegradable FFP2 respirator
Biodegradable FFP2 respirator
Model NO. TE202001
Minimum order quantity:50000
Accept Min order:No
Country of Origin:China
Product Description
Style: Biodegradable FFP2 respirator
Feature: biodegradable material, compostable PLA, non-sterile, flat ear loop, 4 layer of protection, protective use, Light weight, convenience, flexible, economical, Soft.
Material: PLA, polylactic acid fiber; except that the nose bridge is metal piece, all the other materials are 100% biodegradable PLA fiber.
Size:16*10.5cm
Color: white, black
MOQ: 50,000pcs
Samples: available
Sample time: within 7-10 days
Service: Wholesale or OEM & ODM
FOB port: Xiamen, China
PLA is re-generated from crops such as corn, cassava, and straws etc. It is zero allergic, bio-degradable, weak acid and so anti-bacterial.
The bio-degradable PLA mask series products (such as disposable medical mask & KN95 & FFP2) are manufactured in 100% bio-degradable PLA materials, including surface layer, core layer hot air cotton, melt blown layer, skin layer,and earloops/tie straps.  
When PLA material is burned, it will not produce toxic gas but only CO2 and water. It is completely degradable and can be degraded into carbon dioxide and water after being buried in the soil for 6-12 months.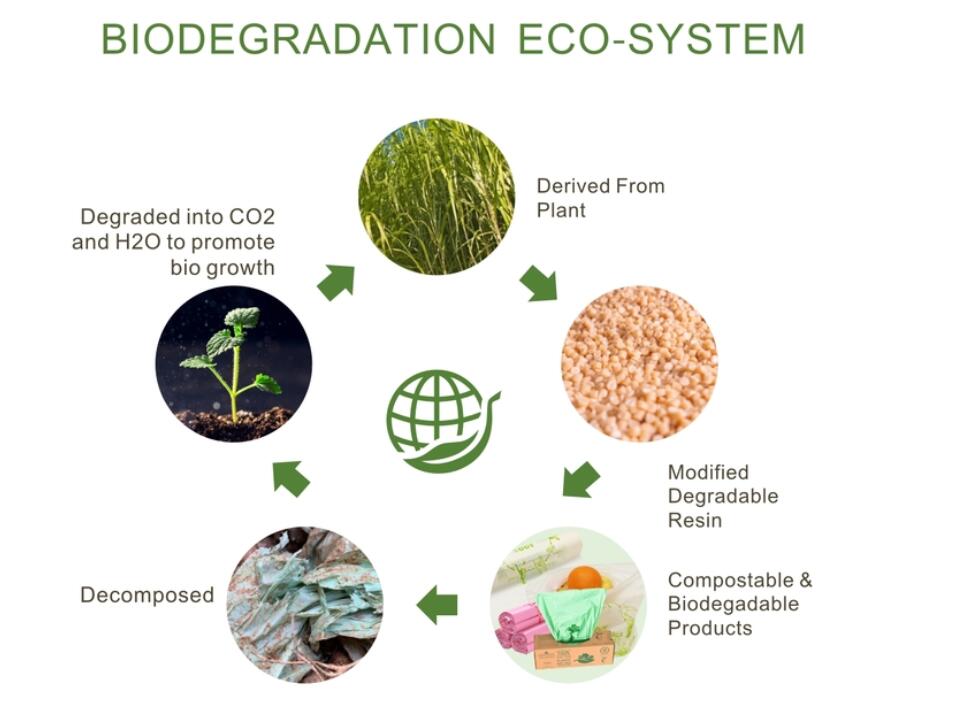 Material advantage: 
The PLA fiber material overturns the petroleum based non-woven material of traditional medical supplies, 
and has the natural weak acid anti-bacterial performance, skin friendly and non allergic.
Product advantages: 
PLA material can achieve bio-degradation, and skin layer of the mask adopts 100% PLA non-woven material, 
weak acid (pH 6.0-6.5) can inhibit the re-production of pathogenic bacteria, greatly improve the pollution 
caused by saliva and"saliva taste".
Technical advantages: 
PLA material is highly safe for human body. The skin layer of traditional mask is petroleum based fiber, 
and the mouth and nose breathe too much, then petroleum based fiber may enter into human body 
through the respiratory tract and cause harm to human body inevitably.